Private website of Achim Baqué
You will find here a brief overview of some of my areas of interest. This website does not use cookies, will not track you and ist hostet in the European Union.
Apple-1 Registry
Apple-1 Registry
.
My Apple-1 computers
My website The Apple-1 is dedicated to my original and working Apple-1 computers including information, pictures and videos. The iconic Apple-1 is the very first computer offered by Apple in 1976, the year it was founded.
In 2018 three more original Apple-1 were added to my collection. Early 2019 another Apple-1 was added to my collection. And I couldn't stop.
I own now many original Apple-1. Anyone willing to sell an Apple-1 or Apple-1 related items can contact me anytime. Just send me a message with pictures and we can talk about it. All messages and pictures are treated confidentially.
Visit my website about
my Apple-1 computers
. A list of my Apple-1 at exhibitions you can find
here
.
Classic Computer Museum
Over 1,000 vintage computers are in my collection. And many other vintage items like hard disks, software, manuals etc. My main focus are the years before 1984. The collection is dedicated to the preservation of historically valuable computers and objects.

Some are very rare. Like my Apple-1, Apple II Rev. 0, the one and only prototype Kenbak-1 (first ever commercially available personal computer), some Apple Lisa 1, Commodore C65, many Altair and IMSAI, various PDP's and much more.
In 2021 a new favorite object came into my computer collection. Apple Disk Drive S/N 2. The case AND the Shugart disk drive both have the serial number 2.
And I've got countless hard disks from 0.8 inch up to 31 inch.
So far there was no time to bring a website about my vintage computer collection to life.

But a website for the Apple-1s and prototype Kenbak-1 are available.

The story about Apple Disk Drive S/N 2 is very interesting. In early 1978 Wendell Sander was doing a lot of the engineering on the early Apple II boards so he was looking at how to test the Disk card and since the state machine PROM was not readable by the processor he became very familiar with the state machine operation to come up with a test sequence. In doing that he found that Steve Wozniak aka 'Woz' was 1 count off on measuring one of the paths. Sander reviewed it with Woz and he agreed so he made up some corrected PROMs. At the same time Apple was starting Disk II production and had a lot of Drives ready to go but they had a problem that the drives did not meet the 1 in 109 error rate the industry expected at the time and production was held up. When they tried my corrected PROMs the drives passed and they could start shipping. For that Apple presented him the Drive II S/N 2 with Shugart floppy drive 390 S/N 2 inside. Cliff Huston got Drive II S/N 1 and Woz got Shugart 390 S/N 1. I saw this drive first time in 2018 while visiting Wendell Sander and in December 2021 I acquired this disk drive from him.
Sharing my passion for vintage computers
One of my original Apple-1 is lent for free to the Deutsches Museum in Munich / Germany. The handover took place on 14 November 2017 with the Zuse 4 in the background. This is exactly where Steve Jobs personally handed over a Macintosh to the museum in 1985. It is on permanent display in the Microelectronics Department for the public.
I gave another Apple-1 for free to an art exhibition at the ZKM, Karlsruhe in Germany from July 2018 till February 2019.
In 2019 I flew to the Bay Area in California with two of my original Apple-1. Both were on display at the Computer History Museum in California, USA.

More information about exhibitions of my Apple-1 are found here. It would be nice to share more and I am open to inquiries. In 2021 there were several requests and maybe there will be some exciting exhibitions soon.
Wanted: vintage computer from the 70's and early 80's
If you have vintage computer for sale or to donate, please contact me. All messages and pictures are treated confidentially. My mission is to preserve vintage computer including documents and sometimes, even rare items are lent to museums. I do buy complete collections as well. Most wanted are Apple-1 and Apple-1 related items. Here is my wish list.

Photo / Video
After the first 10 years about 100k pictures and footage were sold and my collection grew to several thousand time-lapse videos and millions of pictures in 100+ TB.
In early years of stock photography so-called macrostock was a big market. Later it changed and a tiny fraction of my portfolio is listed at some microstock agencies.
Many of my time-lapse videos are shown on tv, in motion pictures, video productions, commercials and on websites. Pictures are used for any purpose like websites, books, magazines, advertisements etc.

Some examples of my work
Footage:
pond5
shutterstock
Stock photography:
shutterstock
adobe stock / fotolia
Time-lapse
Time-lapse are fascinating. Endless creativity and possibilities for the photographer.

It started as a hobby. Many years ago there were not many tools to produce time-lapse videos. Today many cameras support time-lapse photography and endless tools are available. Nowadays is easy to find all information on the Internet, and many mobile phones have a time-lapse function.

When I started time-lapse photography I had to research everything myself. Experimenting was necessary.
Travel - the spirit of life
Traveling is the best way to broaden your horizon, to see and understand different lifestyles, how to to look at life etc.
It changes your life. You meet people who grew up in different societies and under different circumstances. It teaches you some kind of tolerance, increase widely your knowledge and understanding of the people, countries and the world.
About me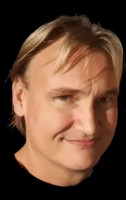 My name is Achim Harald Baqué.
I was born in 1968 in former Western Germany where I live and work most of the time.
Early years
Astronomy and particle physics were a passion of mine during my young years, and I was 100% sure this would be my work as an adult. I bought my first book about Astronomy at the age of 7. Later I spent a lot of time with an soldering iron. Electronics was fascinating. At school, my favorite subjects were physics, mathematics, chemistry. Later in high school, computer science.
Fields of interest
Traveling, photography, time-lapse videos, diving, vintage computers, programming, stock market, fast cars and convertibles.
A few pictures
Some pictures here.